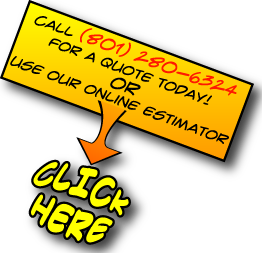 5-Star Reviews
And now some words from a few of our very satisfied customers!
Julie says -

"Curbman was such a great company to deal with. They were so quick to come out and get the job done."

Meanwhile across town -

"Curbman and his crew were very professional and did an excellent job! I would recommend them to anyone."

A little later -

"These guys are great. Our job was fairly small...the price was reasonable, they came on time and did a fantastic job."

Stacey proclaims -

"Pete was very understanding and flexible. They came when they said they would and we're fast and efficient..."

From another backyard -

"Pete and his crew did an excellent job installing our curbing. They were courteous and professional. I would recommend Curbman to family and friends."

Another happy homeowner -

"The curbing really makes our yard stand out! Curbman was on time, offered some professional advice, worked quickly & cleaned up before leaving. They are a friendly & courteous crew."

A Curbing emergency -

"...they were fast and even managed to fit us in a week ahead of schedule which I really appreciated. The curbing looks great!"

Delighted Denise dares say -

"Three words describe these "curbmen"...fast, efficient, and professional. I highly recommend them. I only regret that we didn't install curbing years ago; I had no idea it was so affordable."

In a far off land -

"Just got our curbing in today and it looks amazing! Talk about a hard working professional crew. Thanks guys for the great job!"

BANG! 10 a.m. Install complete -

"My mother loved my yard. So, we had curbman do hers too. She loved the results. Her yard looks the best it ever has!"

POW! Unruly lawn in check -

"I had the curbman install my curbing a few weeks ago and I could not be more pleased. It looks fantastic and they were very fast and friendly"

BAM! the grass looks greener -

"Curbman did my curbing this morning! They were fast, polite and efficient! It looks great Thanks for the great work!"

A short while later on -

"The crew was on time and did a wonderful job! They were very professional and I would definitely recommend them!! Curbing looks FANTASTIC!"

Amy is amazed -

"It looks great! I had three bids and they definitely gave us the best price. They were done fast! I would recommend them to family and friends!"

Curbman - one of the good guys -

"Curb Man fit me into their busy schedule within a week. These guys are awesome--friendly, accomodating, polite and honest"
All part of a days work!
Read more Google reviews.
Discover the convenience of decorative concrete curbing. Concrete borders can be plain grey cement, or can be colored and textured to mimic brick, natural stone and even wood grain.